Waverly Community Announcements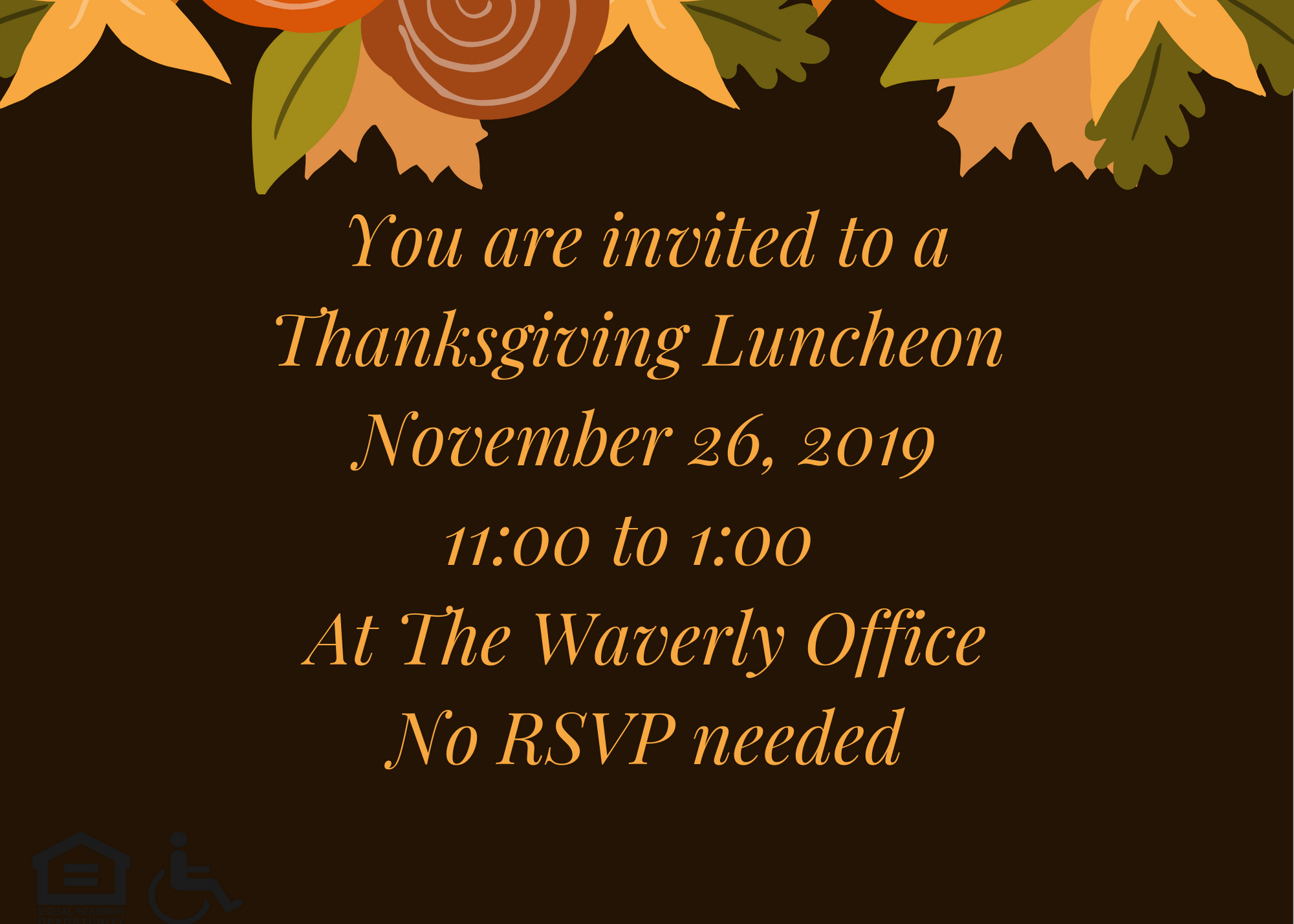 Announcements
Download Our App!
OUR APP IS NOW AVAILABLE!

Stay up to date on your account here at The Waverly on the go and download it today!

To download: please visit your app store via phone/tablet and download the app called: Rent Café Resident

By doing so, this limits any hassle and gives you the ability to check everything you need on the go! You will be able to pay your rent, submit work orders, check IMPORTANT notice, speak with your neighbors and MORE! So don't hesitate and get started today!

PS: Beginning January 2021, The Waverly will be PAPERLESS! Do your part with us in saving trees and keep a look out on your Online Portal/Rent Cafe App to see all important notices and much more!
We appreciate your time and residency here and look forward to a long lasting relationship! If you have any questions, don't hesitate to ask.

Have an amazing day and stay safe!

Kindest regards,

Laura Rivera
Community Manager
Ph: (228) 467-5520
Bulletin Board
Tynette Constransitch
10/18/2021
I am looking for a rocker recliner in good shape and a kitchen table. Please reply if you or someone you know may be getting rid of either. Thank you.
Rebecca Burns
10/6/2021
I have a case of canned milk give away for free. Great for homemade ice cream.
Tynette Constransitch
10/4/2021
Hello. I am looking for a rocker recliner in good shape. If anyone is getting rid of one I would appreciate if you could let me know. Thanks.
Corey /Angela Steele/Wahling
9/25/2021
tynette constransitch found a wedding band by the pool. she posted about it on Facebook residents page. said to pm her if it may be yours.
Jeremy Kelsoe
8/13/2021
Hi I'm Erin Billiot I'm searching for a package that was possibly delivered to the wrong apartment and it was important stuff I needed . If it was accidentally delivered to you please contact the front office. I really appreciate it.
Shane Reis
5/25/2021
Did anyone get a package from dick's sporting goods yesterday morning?
Raven Bridges
5/11/2021
Hi Beautiful people Check Out my business! I provide party services, let me bring the vibe to you parties with 360 photo booth!!! www.secureavibe47.wixsite.com/website
Chanse Watson
4/28/2021
Looking for someone to watch our 4 year old. a few days per week. We recently moved in, wasn't planned and required us to take our daughter out of school. Please respond if interested, willing to pay. Several days per week until school starts later this summer.
Felicia pichon
8/7/2020
Hi , our names are Felicia and chris. We just moved in a few months ago and trying to get to know our neighbors, soooo everyone is invited to our wedding on the beach tomorrow evening at 7. Its the first road after the second bay Bridge. Plenty of food , alcohol and fun . Rsvp 985-285-3970. Hope to see yall
Rhonda Vaughan
7/2/2020
I have a writing desk and chair and a hospital bed for sale. If you are interested in any of these please call me (Rhonda) at 228-380-7795.